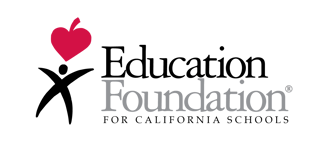 The Education Foundation for California Schools is a non-profit organization created by SchoolsFirst FCU and the Orange County Department of Education to support core education programs in California schools. The Foundation's primary purpose is to provide financial assistance to teachers in California public and private schools through grants that help fund innovative programs designed to encourage students to learn and excel in core subjects.
Every year, several grants are awarded to California teachers from kindergarten to community college. Applications are chosen based on various factors and grants can be used for materials or equipment to support the development of new, innovative programs in core subjects.
Learn more about eligibility and how to apply for an Education Foundation Grant.
It's Your Contributions That Make it Possible
Over the years, more than 700 teachers have received grants totaling more than $1.7 million dollars — directly impacting more than 50,000 students. It is your generous contributions that make this Foundation possible. Donations as little as $1 per month may not seem like much, but can help make a huge difference in our classrooms.
MAKE A DONATION
It's easy to make a one-time or recurring tax-deductible1 donation.
Online
Log in to Online Banking to get started
Call (800) 462-8328
Monday through Friday, 7 a.m. – 7 p.m.
Saturday, 9 a.m. – 3 p.m.
Visit
Disclosures
Consult a tax advisor for additional information.