We're here for our Members
While we strive to exceed your expectations in every interaction by providing World-Class Personal Service with warmth, empathy and humanity, we know there may be times when we fall short.
We're Here to Assist
Have you tried resolving an issue through the area you are interacting with and escalated to department/branch management but it remains unsolved? Are you feeling frustrated in trying to solve a problem and feel that no one has listened?
Let our member experience advocate help you.
Your Advocate
Our goal is to ensure your concerns are heard, that you have someone to listen and advocate on your behalf, and that the concerns get the appropriate level of attention and action.
What to Expect
We will acknowledge receipt of your email within two business days and contact you personally by email or phone shortly thereafter. We will work with you every step of the way and will do our best to get answers to your questions, resolve issues to your satisfaction, and recommend the best solution for your situation.
---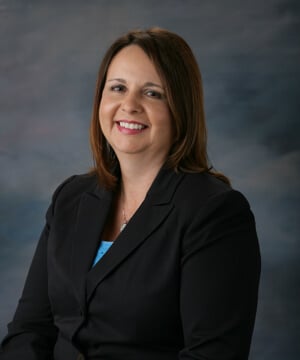 Your Voice
Our Vice President of Member Experience, Lori Garcia, has been serving Members at SchoolsFirst FCU for over 30 years. Lori works directly with our Chief Executive Officer, Bill Cheney, our board of directors and senior leadership. You can be confident that Lori and her team will do everything they can to act on your behalf to address your concerns and meet your unfulfilled needs.
Here to Serve You
Please contact our Member Service Experience Advocate team directly at memberexperience@schoolsfirstfcu.org.
28,000 ATM Locations
Search fee-free ATMs in the SchoolsFirst FCU and CO-OP ATM Networks.
Refer Family or Friends
Invite your immediate family and eligible colleagues to join SchoolsFirst Federal Credit Union!
Not a Member?
Joining SchoolsFirst FCU is quick and easy. Apply for Membership today.